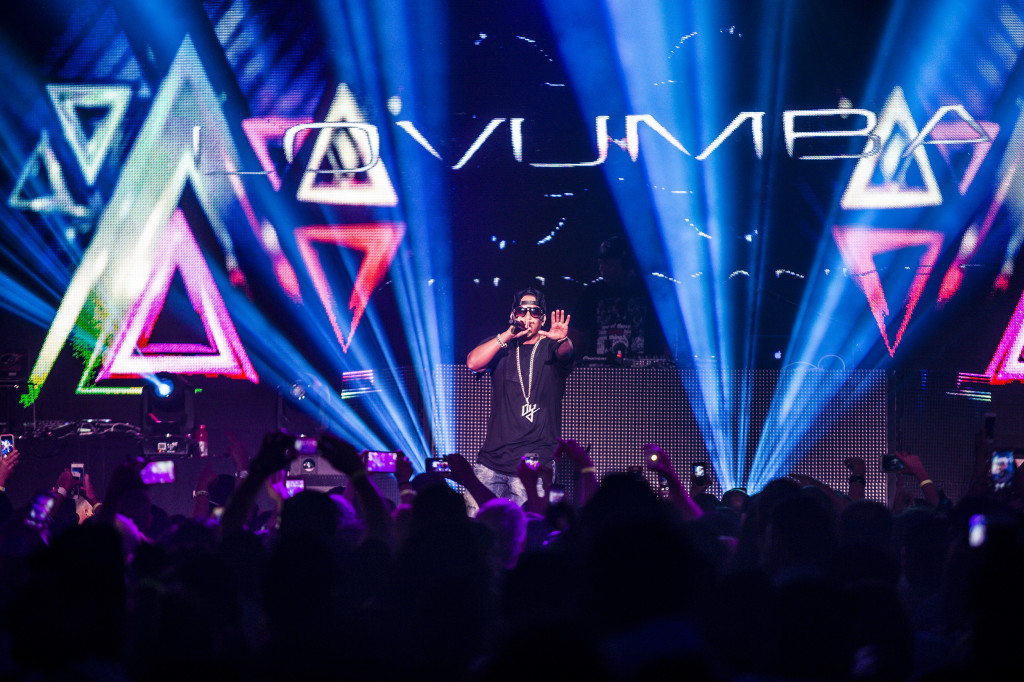 Event: Daddy Yankee @ Echostage – July 18, 2014 –
Puerto Rican 'Reggaetonero', Daddy Yankee, performed at one of Washington DC's premier venues, Echostage. Traditionally Echostage is a hub for Electronic music shows but, last Friday it was home to one of the best Reggaetoneros in the game.
The night began pretty bad to say the least; the opening DJs didn't know what to play with the crowd booing at times and even a commercial being played on the Echostage LED wall — all of which were failures by the promoters of the event. Luckily, Daddy Yankee was able to save the night. Daddy Yankee opened with what boosted his career onto the international stage, and we all know it, "Gasolina" in honor of 10 years since the release of his album "Barrio Fino" As the night went on, the crowd completely forgot the failures of the opening acts and sang along to just about every song.
Video:

The crowd was surprisingly diverse; fans from a wide range of ages, backgrounds and ethnic groups — it was nice to see how Reggaeton has globalized beyond just the Latin market. What made the night most enjoyable was how the fans knew every song; it didn't matter whether it was old or new, the crowd danced and sang the night away. My only grievance is that Daddy Yankee didn't perform, "Gangsta Zone", which was one of my personal favorites from Barrio Fino En Directo. Even though he didn't perform my favorite throwback song, overall, the night was memorable and one of my favorite Reggaeton concerts as of today.
Rating: 4.5 / 5 Stars