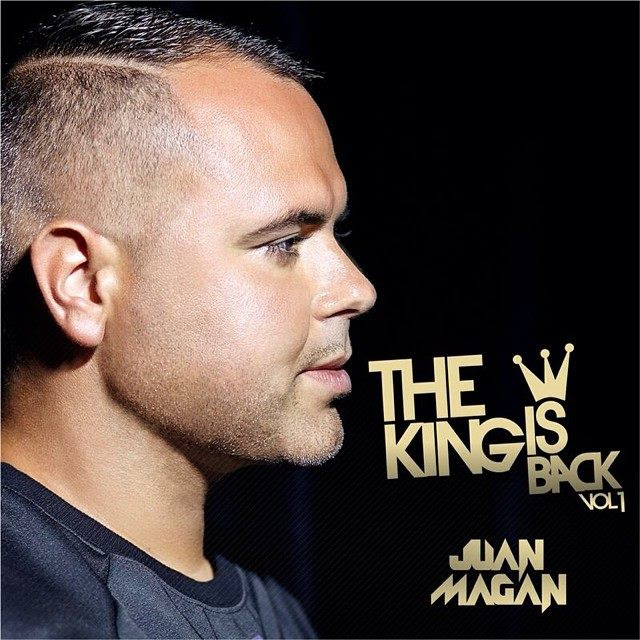 If Juan Magan's new album were a piece of musical candy it would be Latin-Pop sprinkled with EDM a few pieces dipped in Merengue Electronico.
The 'EDM' tracks were kind of lacking if you like new cutting edge sounds; the melodies sounded as if they were just copied and pasted from a pre-made sound library and basically sounded like pop. The crossover of using Spanish and English, or Spanglish, was a unique touch on some EDM tracks like "Falling In Love (ft. Zion & Lennox)" which saved them from complete mediocrity but, again, it sounded Pop-like.
Get it on iTunes: The King Is Back, Vol. 1 – Juan Magan
The album wasn't all bad, the Merengue Electronico or Electronic merengue songs were on point. My personal favorite was "Si No Te Quisiera" which was a bit of a surprise. Belinda, which is normally known for her borderline mediocre pop music, and Lapiz Conciente, a hard hitting Dominican rapper, are both featured artists on it, which seems kind of odd at first but, they come together relatively well. The chorus on this track is what puts it over the top; the catchy-ness, the rhythm and the shear dance-ability of the track collectively make "Si No Te Quisiera" the must have song on this album along with the track with Maffio, "Tentandome" Farruko also hopped on the album with "Como El Viento" which has some pop and Kuduro elements that make the track a radio hit.
Rating: 3.5 / 5 Stars

Stream (Spotify):