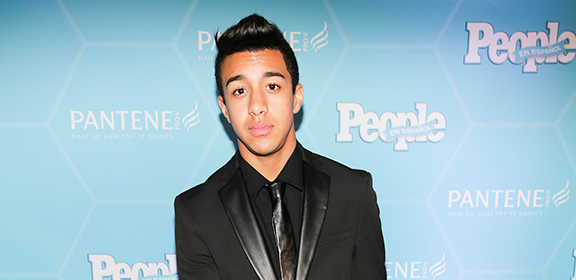 Do you remember the little kid the made a track with Daddy Yankee back in the day? Well, he is still making music as a 15 year old teen.
Miguelito brings us his track "Suga Suga", an adaptation of a classic featuring Boy II Men member, Shawn Stockman. It is as catchy as the original but, sadly the adaptation is a mediocre play on popular Avicii-style-EDM meets pop — in other words is a radio hit. Most people will enjoy the song, it is catchy and danceable but, for those who look for something deeper in the music they listen to, this song isn't for them.
Miguelito is a talented young individual with potential to become a great artist one day but, from what I can see, he needs to break free from whatever mold his label or he wants to fit. He is still young and music changes everyday but, going with the flow and doing what everyone else is doing is just not good music. It is a plague that has haunted music forever but, those who break away from that with something fresh and new are the ones who are destined to be successful.