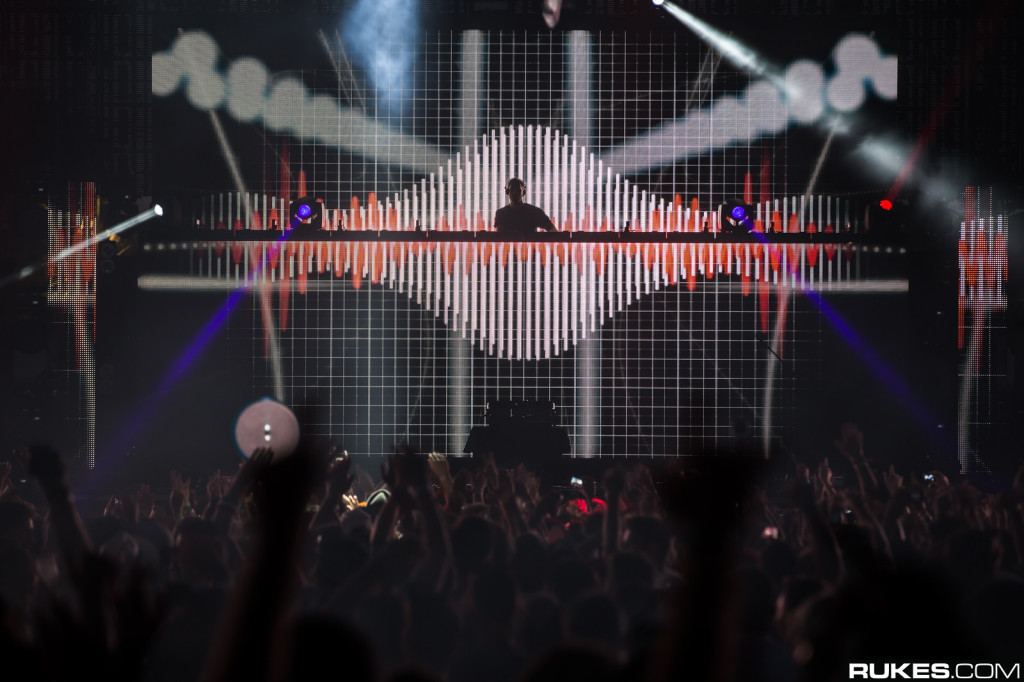 Every year DJs begin their long campaigns for votes filled with free mixes, bootleg packs and sometimes even original tracks in an effort to gain a spot, move up or become "The World's Top DJ" on DJ Mag's Top 100 DJs list.
It's basically become a tradition in the scene now; DJs go all out, blogs (like us) speculate and post information and freebies that DJs may give out and fans vote. Why all the noise for a little list? Started in 2004 with just 34 DJs on the list, ten years later, the list has grown to 100 with new up and coming DJs being added to the list every year. It is a chance for new DJs on to make a name of themselves besides the number of followers, plays on streaming sites and number of festivals played — in essence another selling point for tours or shows. The list also gives established DJs an extra 'umph' on ticket sales and bookings with club promoters using words like "One of the World's Top DJs…" or the ultimate sell-out phrase, "World's Number One DJ" And of course, fans get to vote for those DJs who made their year memorable and their commutes (Our podcast) to work or school bearable.
So who is going to be this year's 2014 Top DJ? Dutch DJ, Hardwell, was crowned number one last year taking over what David Guetta held in 2012. This year I believe the number one spot isn't so secure. I was lucky enough to see Hardwell at Echostage in December of 2013 and his production quality was great (not mention some of his chart topping tracks) but, in 2014, Hardwell has focused more on touring with the I AM HARDWELL tour, which could be a good thing, but, a lot of times fans tend to look at what music you've released than how many shows you had. For example, Dimitri Vegas & Like Mike, jumped 32 spots last year with releases that were played basically by every DJ like "Mammoth" and "Turn it Up"
Looking at other top DJs on the list; Afrojack, Steve Aoki and Nicky Romero will most likely stay stagnant or move among themselves but, Tiesto may have a shot at reaching number one again. Although David Guetta has released successful singles this year, the battle for top DJ will most likely land between Tiesto and Hardwell. Both have released successful tracks all year, "Dare You" from Hardwell and "Red Lights" from Tiesto, and both have had countless sold out shows and residencies in Las Vegas and other 'EDM' hotspots. The top DJ spot will basically come down to who can get the vote out the best.
In every election, there is always a wild card, and in this case the wild card for the top spot in my opinion would be Zedd. The young German producer has topped charts around the world with songs I don't even have to name because you already know them, even going Platinum with his single "Clarity" Zedd would have to make a big jump though. Currently at #24, Zedd would have to attempt to repeat what he did last year, where he jumped 27 spots, to reach number one. I don't think it would be too hard for Zedd to make that jump with all the air time, TV show appearances and even commercials he appears on — I mean the guy was the MTV Movie Awards this year.
The number one spot decision will come down to the fans, like you and me. Sure, freebies and mixes are cool and all but, at the end of the day fans will vote for the DJs who they think made the last 365.25 days of the year awesome, fun and memorable — at least from a music stand point. We all are touched by music; whether it be that DJ that was playing when you had that awesome night out with your friends that you still talk about today or that song that almost broke the repeat feature on your phone. These things, which seem cheesy and all, are going to reflect on who becomes number one this year. Who will you be voting for?
The polls for voting are open, vote for your five favorite DJs today!