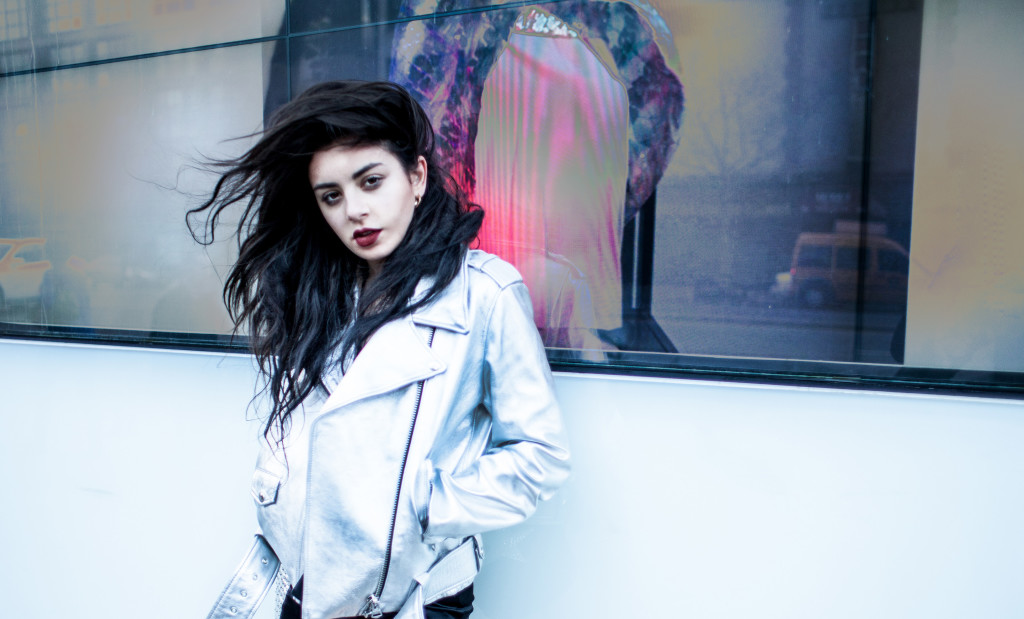 Charli XCX, whose voice you've probably heard at least once or twice on the radio every hour, has released a remix of her single, "Boom Clap", which is currently in the top 40 of Billboard's "Hot 100" The remix was produced by ASTR, a New York City based producer who has worked with Big KRIT, Neon Trees and other notable artists in the past.
"Boom Clap" on iTunes featured on "The Fault in Our Stars" Movie Soundtrack
ASTR brings his unique style while still keeping some elements from the original song to the remix which combine with Charli XCX's vocals quite well. Although this remix would technically fall under Twerk / Trap (taking advantage of the name I guess), the way the mellow melody and Charli's vocals come together you wouldn't realize it's a trap remix until you hear the high hat rolls and Lex Luger climax lasers.
Still no word on when the remix will be released but, you can stream it below today!
Charli XCX Tour Dates:
September 26th – Orlando, FL @ The Social (TICKETS)
September 27th – Ft. Lauderdale, FL @ Culture Room (TICKETS)
September 29th – Jacksonville Beach, FL @ Freebird Live (TICKETS)
September 30th – Charlotte, NC @ Amos Southend (TICKETS)
October 2nd – Washington, DC @ 9:30 Club (TICKETS)
October 3rd – Philadelphia, PA @ Theatre of the Living Arts (TICKETS)
October 4th – Boston, MA @ Royale Boston (TICKETS)
October 7th – New York, NY @ Webster Hall (TICKETS)
October 9th – Montreal, QC @ Virgin Mobile Corona Theatre (TICKETS)
October 10th – Toronto, ON @ The Hoxton (TICKETS)
October 11th – Detroit, MI @ St. Andrews Hall  (TICKETS)
October 13th – Chicago, IL @ Lincoln Hall (TICKETS)
October 14th – St. Louis, MO @ The Ready Room (TICKETS)
October 16th – Houston, TX @ Fitzgerald's Downstairs  (TICKETS)
October 17th – Austin, TX @ Emo's (TICKETS)
October 18th – Dallas, TX @ Trees (TICKETS)
October 20th – Phoenix, AZ @ The Crescent Ballroom (TICKETS)
October 21st – San Diego, CA @ House of Blues  (TICKETS)
October 24th – Los Angeles, CA @ Mayan Theatre (TICKETS)
October 25th – San Francisco, CA @ Slim's (TICKETS)