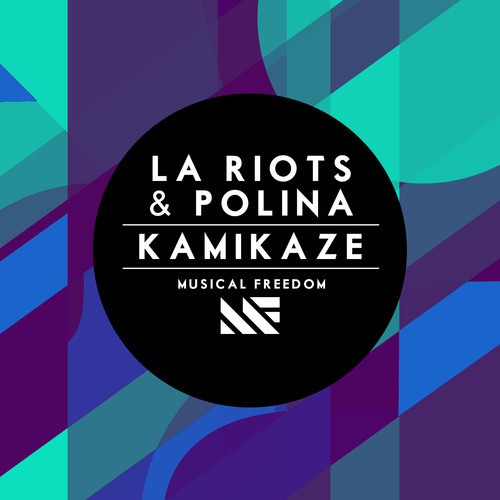 Drop:
It isn't a "HOLY SH*T WHERE DID THAT COME FROM" type of drop but, it is still pretty decent. What really stood out for me was the kick used, it has some pretty nice reverb. The trap part drops into a Dutch House / Moombah- like sound which is pretty dope to say the least.
Originality:
Yes, it sounds like a Big Room track but, it doesn't necessarily mean it's unoriginal. What really stood out to me besides the vocals, was that instead of regular "Big House Percussion" LA Riots & Polina brought some Dutch House styled percussion which was a nice touch.
Sound Quality:
"Kamikaze" has a good mix of hard and soft sounds giving the track a good sense of contrast between "Drops" and the chorus.
Vocals:
Pretty good vocals on this track, the lyrics scream Sing-A-Long-ability so if this song blows up don't be too surprised at the crowd's feedback when you go to shows.
Worth The Buy/Download:
This is one of those tracks that sounds pretty decent but, doesn't leave a huge impression on you. If the song receives enough playing time at shows and is pushed well, it has the possibility of being a hit, at least during Festival season. I personally would buy this track for Dutch House influenced Big Room feel of it, in other words the track isn't too cliché.
3.5/5 Stars