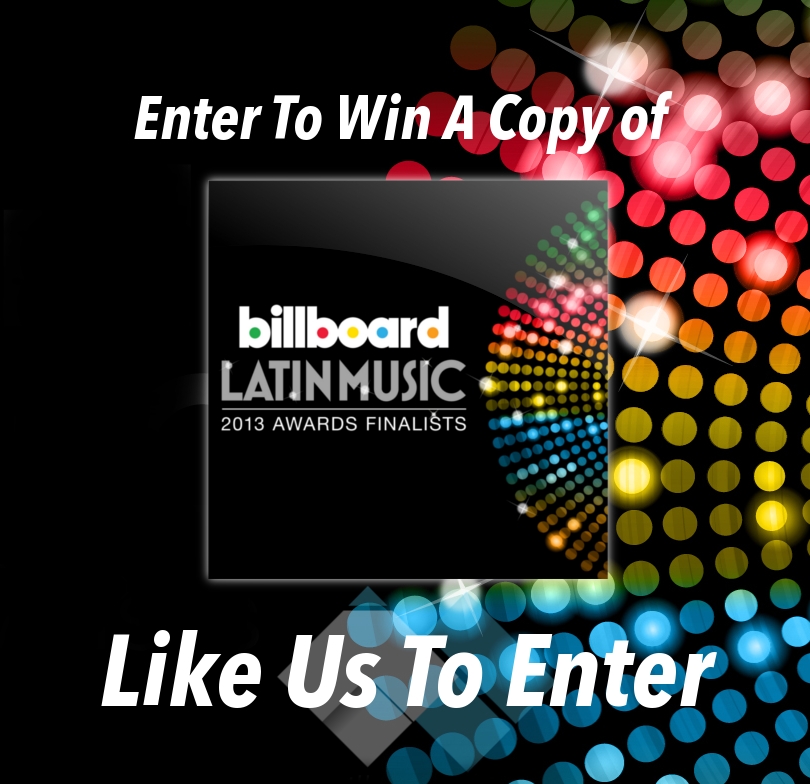 Click Image To Enter
Washington, D.C. – We are hosting a "Billboard Latin Music 2013 Award Finalists" album giveaway, where four lucky winners will receive a copy of the compilation album. The album includes songs by artists like Romeo Santos, Pitbull, Alexis & Fido and Prince Royce amongst others. If you wish to pre-order the album, you can do so exclusively at Target (Link available in Entry Page). The full track list of the Billboard Latin Music 2013 Award Finalists album is below.
Rules:

1. You must like Corillo Magazine on Facebook
2. You must provide valid information (For Contact and Shipping use only – not to spam)
How To Win:

1. Like The Corillo Magazine Facebook Page
2. Share the link after you enter and each friend that enters counts as an extra entry for you.
Track list:
1 JUAN MAGAN "BAILANDO POR AHI"
2 ELVIS CRESPO featuring FITO BLANKO "PEGAITO SUAVECITO"
3 PITBULL "ECHA PA'LLA – MANOS PA'RRIBA"
4 VICTOR MANUELLE "ELLA ME CAMBIO MI VIDA"
5 ROMEO SANTOS "LLEVAME CONTIGO"
6 GERARDO ORTIZ "AMOR CONFUSO"
7 MICHEL TELO "AI SE EU TE PEGO"
8 REIK "PELIGRO"
9 DYLAND & LENNY "PEGATE MAS"
10 ALEXIS & FIDO "ENERGIA"
11 PRINCE ROYCE "LAS COSAS PEQUENAS"
12 CAMILA "MIENTES"
13 CHAYANNE "ME ENAMORE DE TI"
14 YURIDIA "YA TE OLVIDE"