Washington DC – New York City based fashion label, ISAORA, was started by two designers Marc Daniels and Rick Hendry trying to add a technical and functional aspect to fashion to add more value to the clothing. The label focuses heavily on high-class luxury outer wear for this Fall/Winter Collection with amazing textures and colors.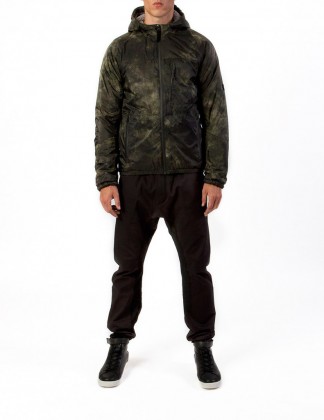 Our "staff pick" out of their line up is the "Fleeced Lined Ultralight Camo Jacket". Camouflage has been big this year; a staple in this year's fashion from shorts to jackets. The jacket has 100% italian fleece lining the inside of the jacket keeping you warm and comfortable with a smoky woodland camo windbreaker with a waterproof zipper outlining protecting you from the elements of Fall and early winter. You can purchase this jacket here.
The clothing line, being produced in small numbers and with added value of its design, is a bit on the pricey side, but if you're looking for unique and fresh outwear for this cold winter and don't mind the price, ISAORA has a collection for you. You can view some of their collection below:
You can view the full collection here.