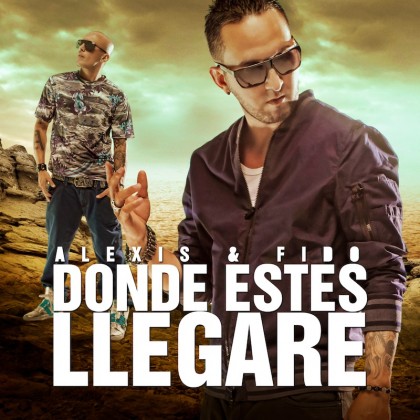 Miami, FL
– Alexis y Fido premiere their highly anticipated music video for their new single, "Donde Estes Llegare" today on Vevo. The duo, commonly referred to as, "los reyes del perreo" prove to us once again why they belong at the top with this visually enticing masterpiece that captures some of the most beautiful destinations in the world. The Puerto Rican duo have seen much success in 2012, and with this undeniable hit are ready to dominate the charts once again.
Donde Estes Llegare is the duo's 4th single off their chart-topping 2011 release, Perrerologia. The song, a rhythmic blend of electronic and urban sounds with a hint of romanticism in the lyrics was written and produced by Alexis y Fido. The video was produced and directed by Luieville & Co., whom are also credited with many of Alexis y Fido's past videos including Energia which became the first in it's genre to utilize the advanced technology of 3D-mapping. The video for Donde Estes Llegare was shot on location in various exotic destinations around the world including the deserts and rain forests of Venezuela and mountains in Colombia.
"We're excited to share this video with our fans. It was one of the toughest to shoot due to the remote locations, but the final product speaks for itself and we couldn't be happier."
says Fido.
Alexis y Fido just concluded a successful promotional tour of their new single in Miami and Puerto Rico during the month of June. The duo also presented itself to a sold out crowd in Venezuela last week, leaving fans and media raving about the spectacular performance.
Watch The Music Video Here: