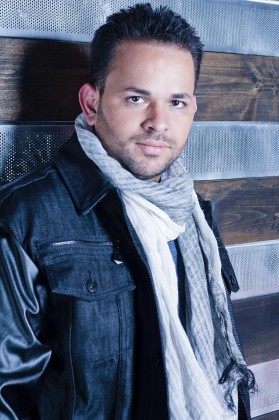 #1 on Hot Latin Songs (national chart)
#1 on Tropical Airplay
#1 in radio- Puerto Rico
Miami, FL
– Gocho, also known as "el lapiz de platino" has just received his first #1 on Billboard's most important chart, Hot Latin Songs, thanks to his most recent single, "Si Te Digo La Verdad". In the Billboard edition which goes on sale June 22nd, the single also appears at #1 on the Tropical Airplay chart and #1 on BDS charts in Puerto Rico. "Si Te Digo La Verdad" has spent 17 weeks on radio.
This romantic song was written and produced by Gocho and features three different versions; pop, mambo, and the official remix featuring Wisin from the duo Wisin y Yandel. "Working with Wisin on the remix for "Si Te Digo La Verdad" has been a blessing and I have to thank all my fans for all their support that they've given to this song." says Gocho.
"Si Te Digo La Verdad" is the second hit from Gocho's debut solo album titled, "Mi Musica". His first single, "Dandole" reached the top 5 on Hot Latin Songs and has become a worldwide sensation in countries such as France, Spain, Venezuela, Argentina, Chile, Ecuador, among others. "Mi Musica" was nominated for Premio Lo Nuestro in 2012 for best urban album.
"I'm so grateful to the public, the people in radio, and the media who have supported my career and have allowed me to take my music all around the world." expressed Gocho who will be performing in Ecuador this weekend.
This past 15th of June, Gocho participated in Despierta America's Summer Concert Series which aired live on the Univision network. Gocho's appearance brought lots of energy to the program, but also featured a heart-felt emotional surprise as production brought in Gocho's father, Rafy Torres, a well known musician and famous trombonist in honor of Fathers Day.